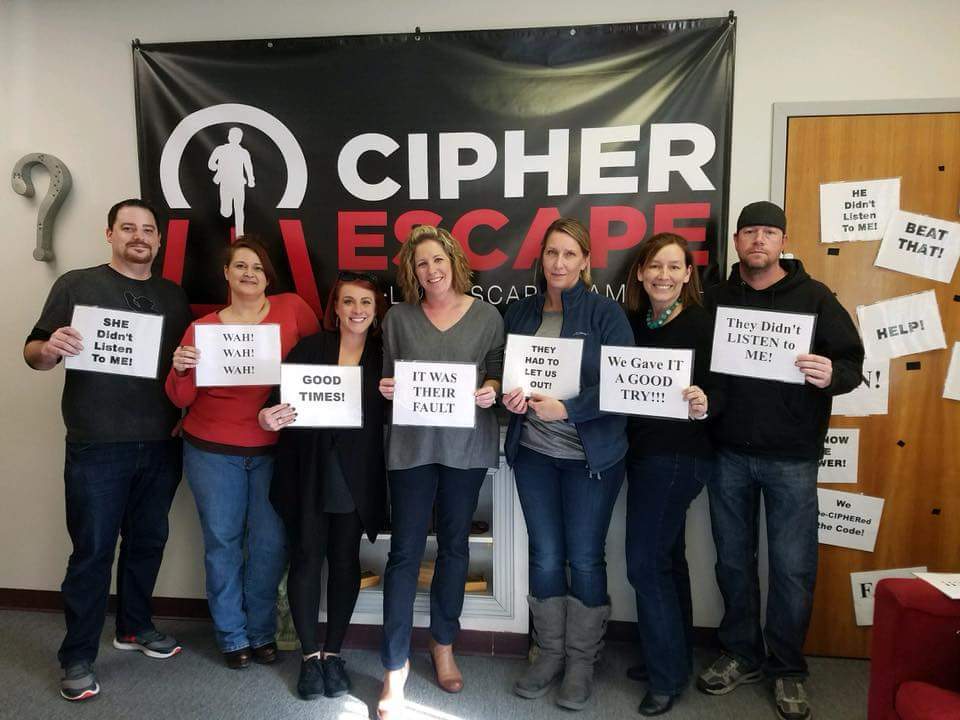 Work can be puzzling but, we here at TBD embrace puzzles! This past January our staff participated in team building activity at Cipher Escape room. These escape rooms have grown in popularity in the last year and we at TBD love to be on the forefront of new, creative ways to encourage constructive team building.
We attempted to escape out of the Geek Room, which is known to only have a 20% success rate of those who are able to complete it. This was a fun and exciting opportunity to take our strategies and skills out of the work place and utilize our teamwork in a challenging setting. There was a great deal of number crunching, spirited debates, and laughter as our team navigated trying to escape the room.
Although we did not join the prestigious 20% of successful groups, we still had our own personal success. This activity helped our TBD family recognize individual strengths and weaknesses that make up each of our unique employees. Working our way through the Geek Escape Room also helped to improve our communication, team work, and compromising skills. This was a fun and effective way to increase our moral and team strategy moving forward. The TBD family loves to work hard and play hard too!