Client: FNB
Concept: Post Pandemic Corporate Real Estate Trend
Faced with new modes of working, New York Life and JLL wanted to offer more attractive services to their future tenants to help them work better, exchange ideas, co-create or simply take a moment to relax. The story of this interior is an exploration of the future that the post pandemic era holds – creating spaces that are vibrant, energizing and capable of competing with the sublease market.
The Town Hall is suitable for formal and informal events for tenants on the second through seventh floors. Flexible furniture accommodates dining, office-wide meetings, company events, and additional social interactions among staff. Amenities such as fitness, lounge, conference, and cafe are provided.
Six spec suites ranging from 1,650 to 3,600 rentable square footage are move-in ready and meet the desire of the current corporate real estate trend.
Amenities are a top-notch fitness facility, Town Hall with a cafe, two huddle rooms, and a large conference room utilizing ClickShare technology.
The cafe is a social and collaboration lounge with various seating options, including bar stools, sofas, armchairs, and coffee tables, so tenants are offered a more relaxed working environment where they can choose to work away from their desks or connect with others. The full-service cafe also caters to tenants' daily hospitality needs.
The larger conference room has telescoping doors so the area can be transformed into one larger space for hosting events and town hall meetings.
The state-of-the-art fitness, which features equipment made by Echelon and Matrix, also has showers and lockers for the tenants to use.
Built for smaller tenants who desire to maximize their space efficiency while still having access to a dynamic list of amenities, each of the six suites was designed to be as flexible as possible, allowing for possible expansion for larger tenants.
With exposed concrete floors and ceilings, sound-absorbing products were necessary to control acoustic comfort. But we didn't want the products to blend in; we wanted them to be design features. Each suite has a different acoustical element.
The suites (some fully furnished) maximize efficiency in design and workflow within a compact footprint, providing both private offices and open workstations that make it move-in ready.
Softer muted tones are layered within the space to positively impact employee well-being.
The bronze metal mesh panels with lights installed above give a warm, refined industrial aesthetic to a higher-end corporate workplace. Lounge seating and biophilia are used within the space – creating an inviting atmosphere that fosters a sense of community among tenants.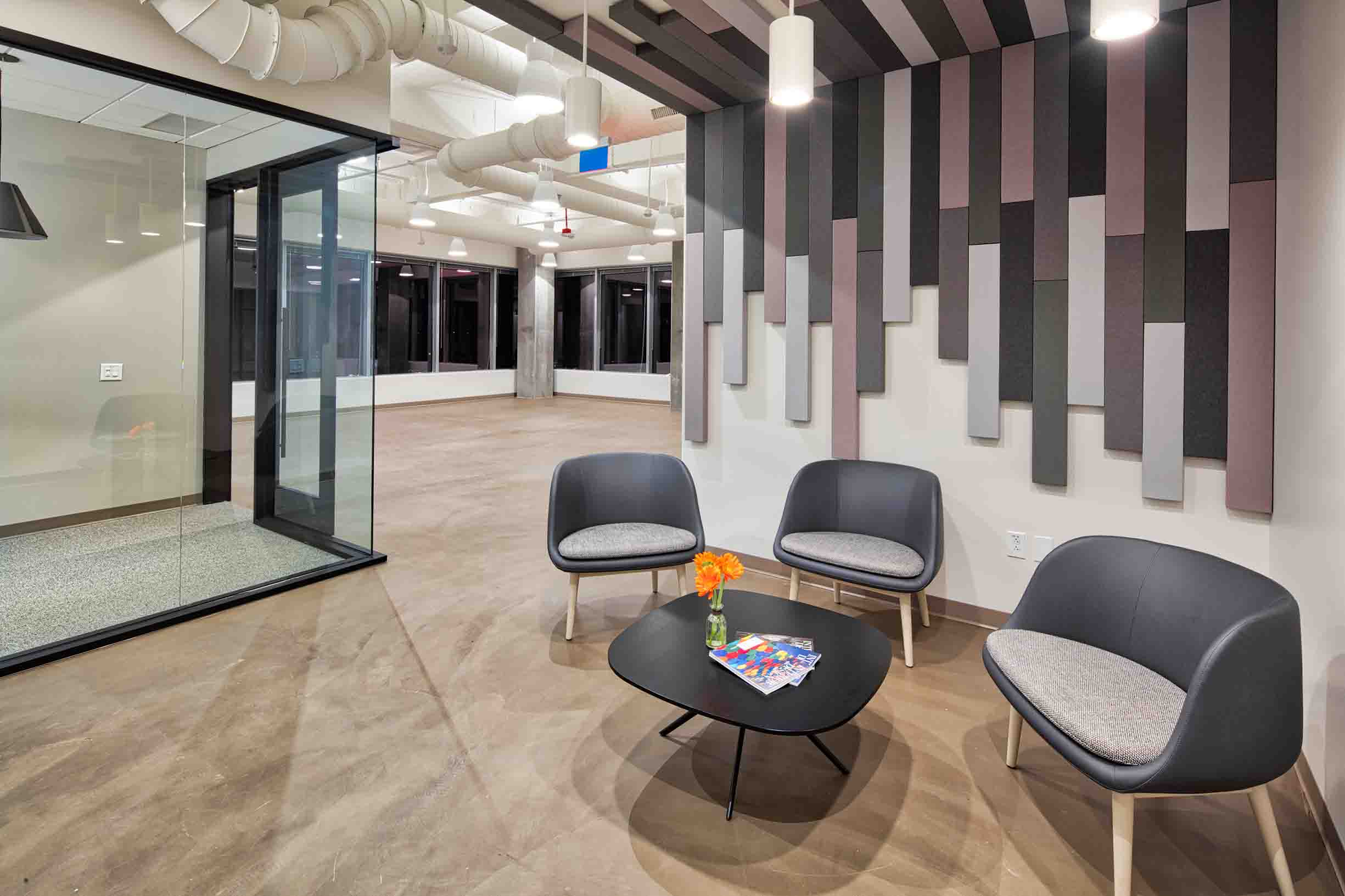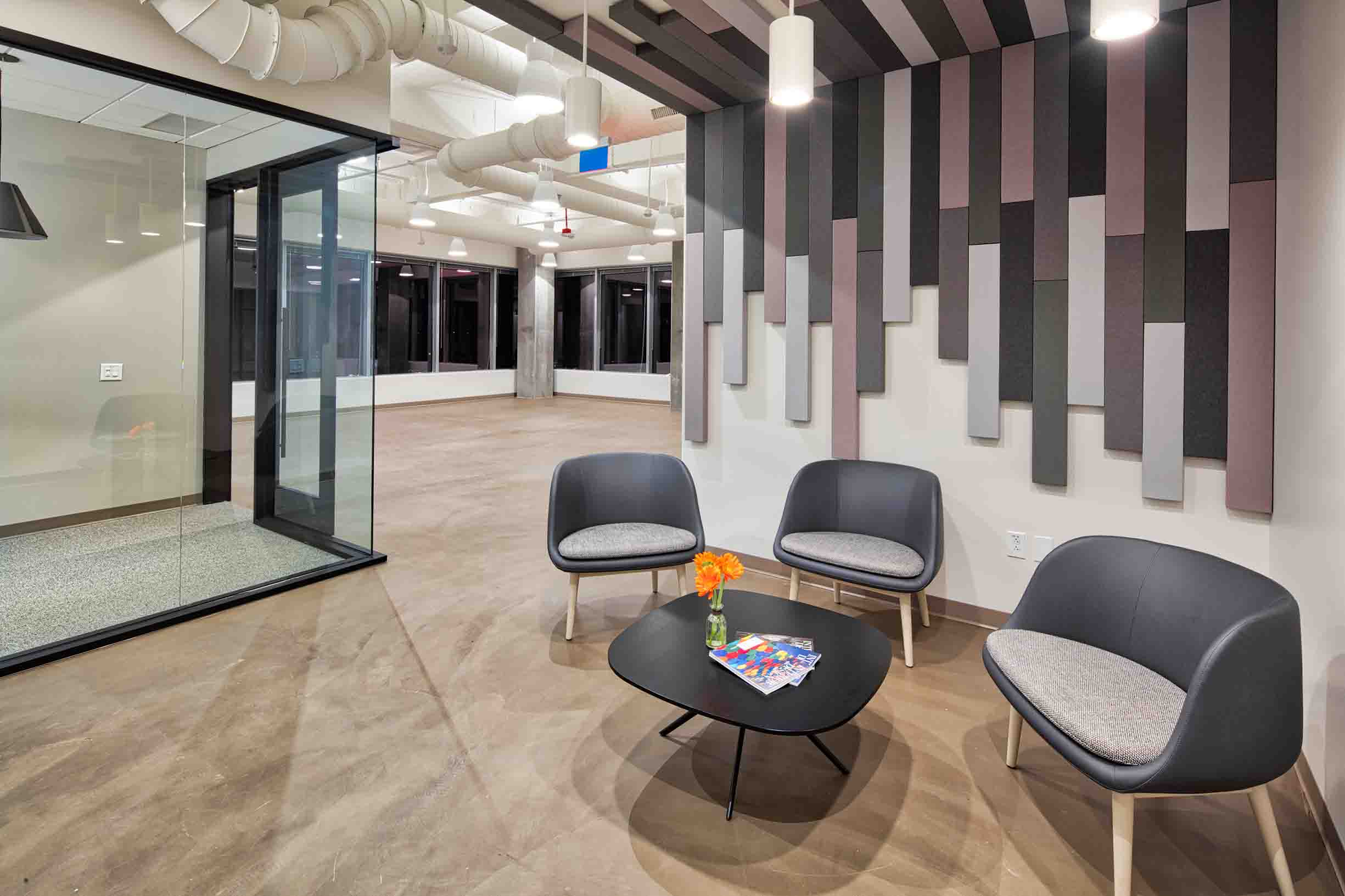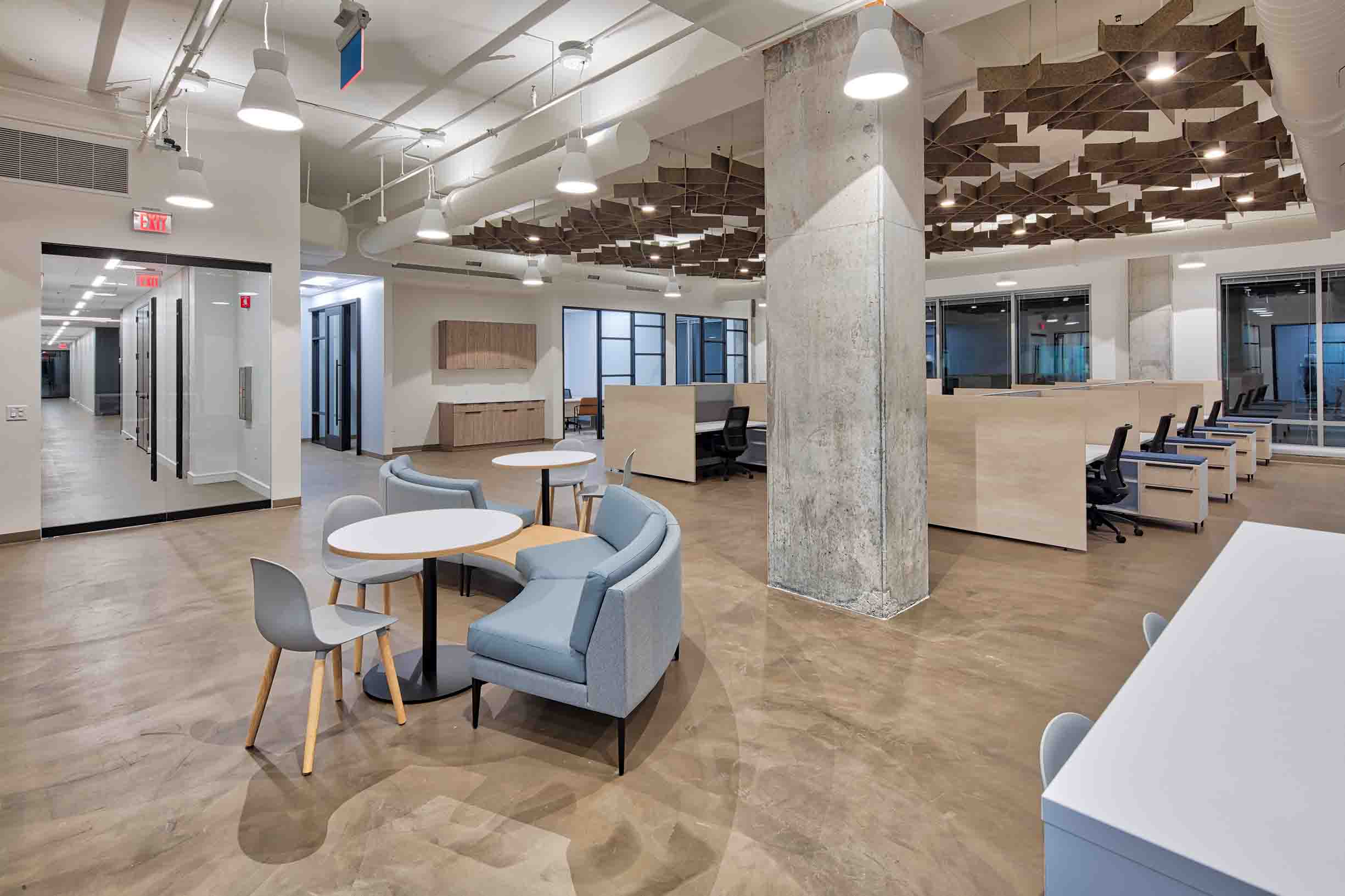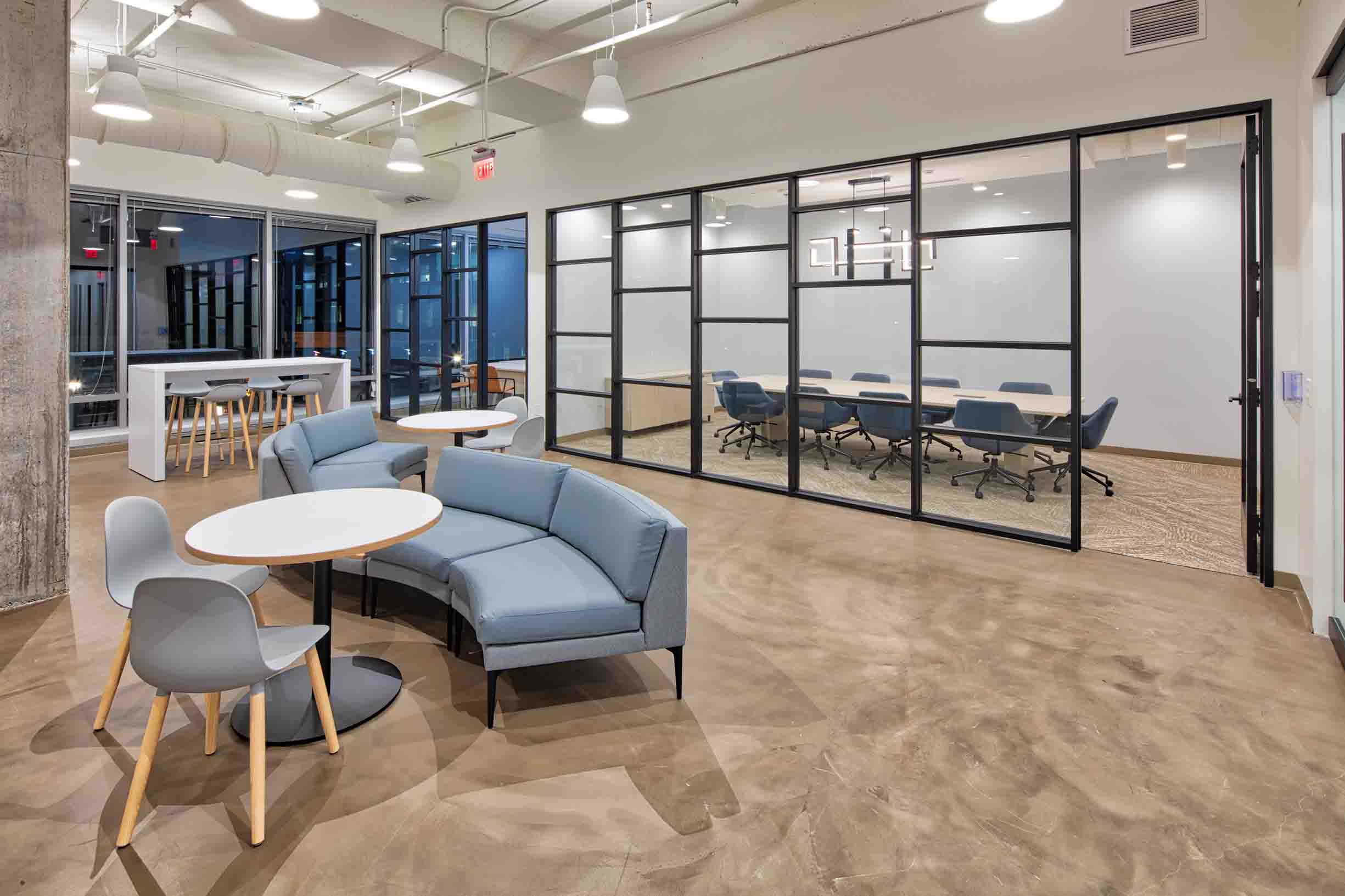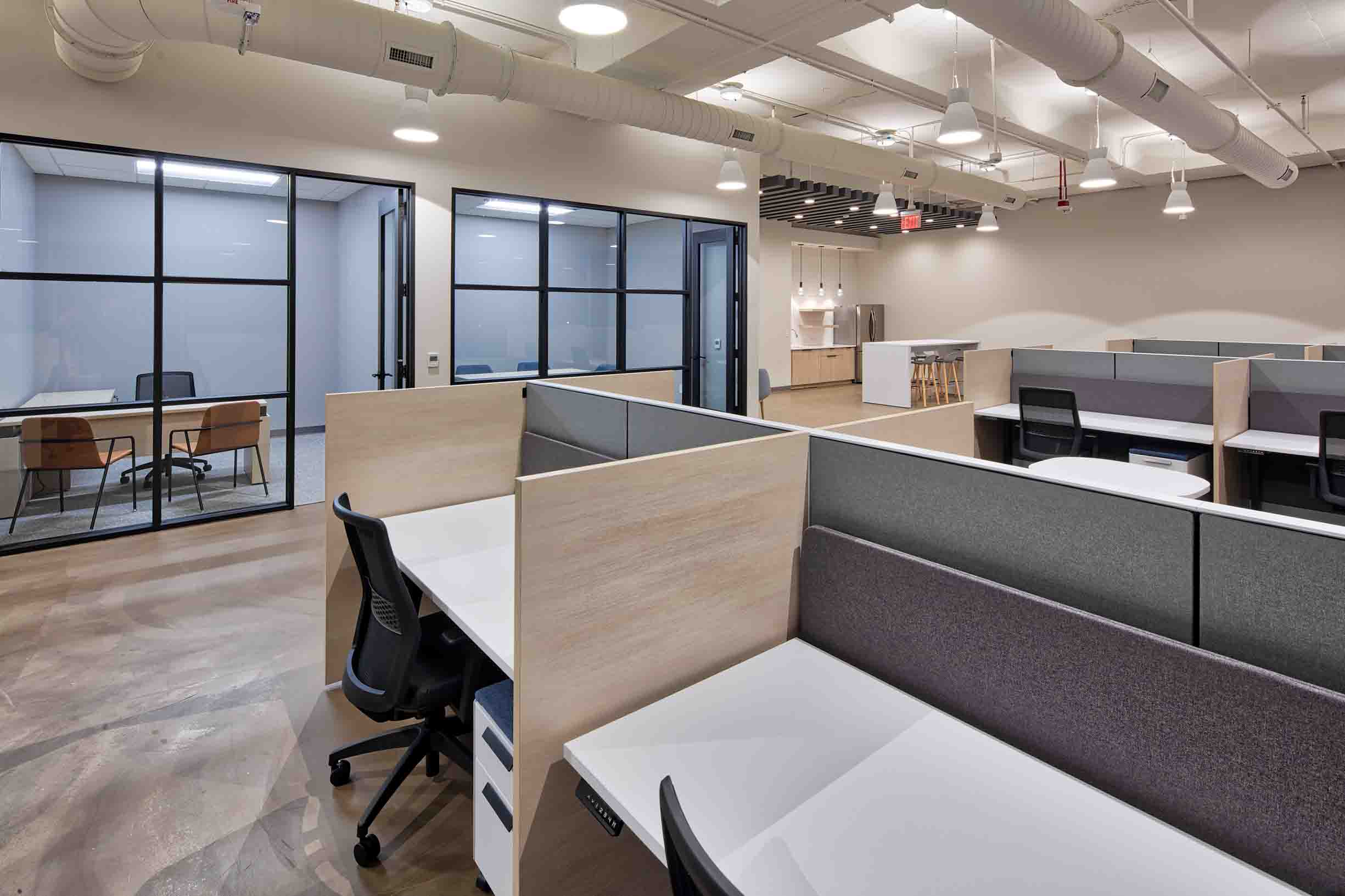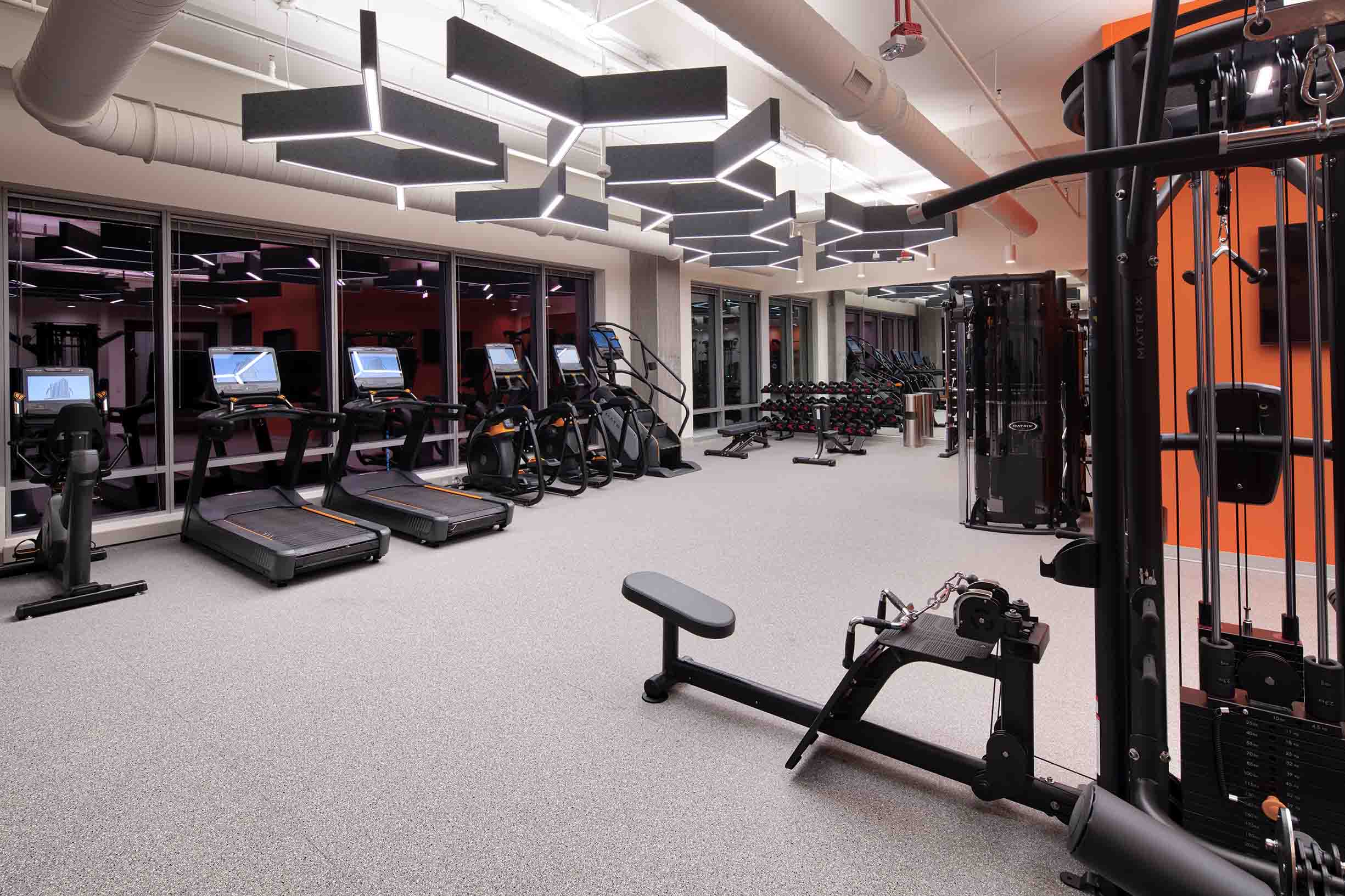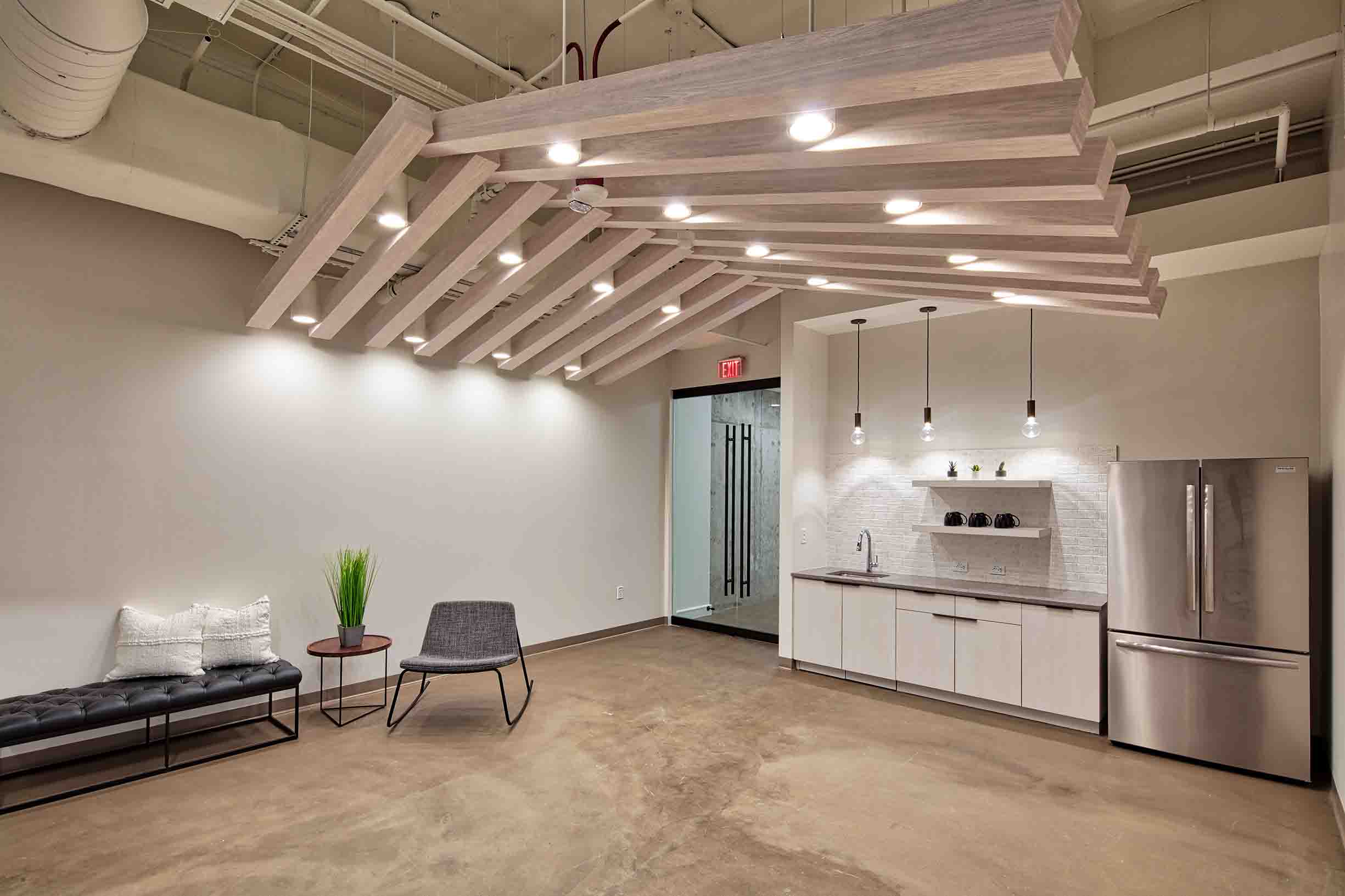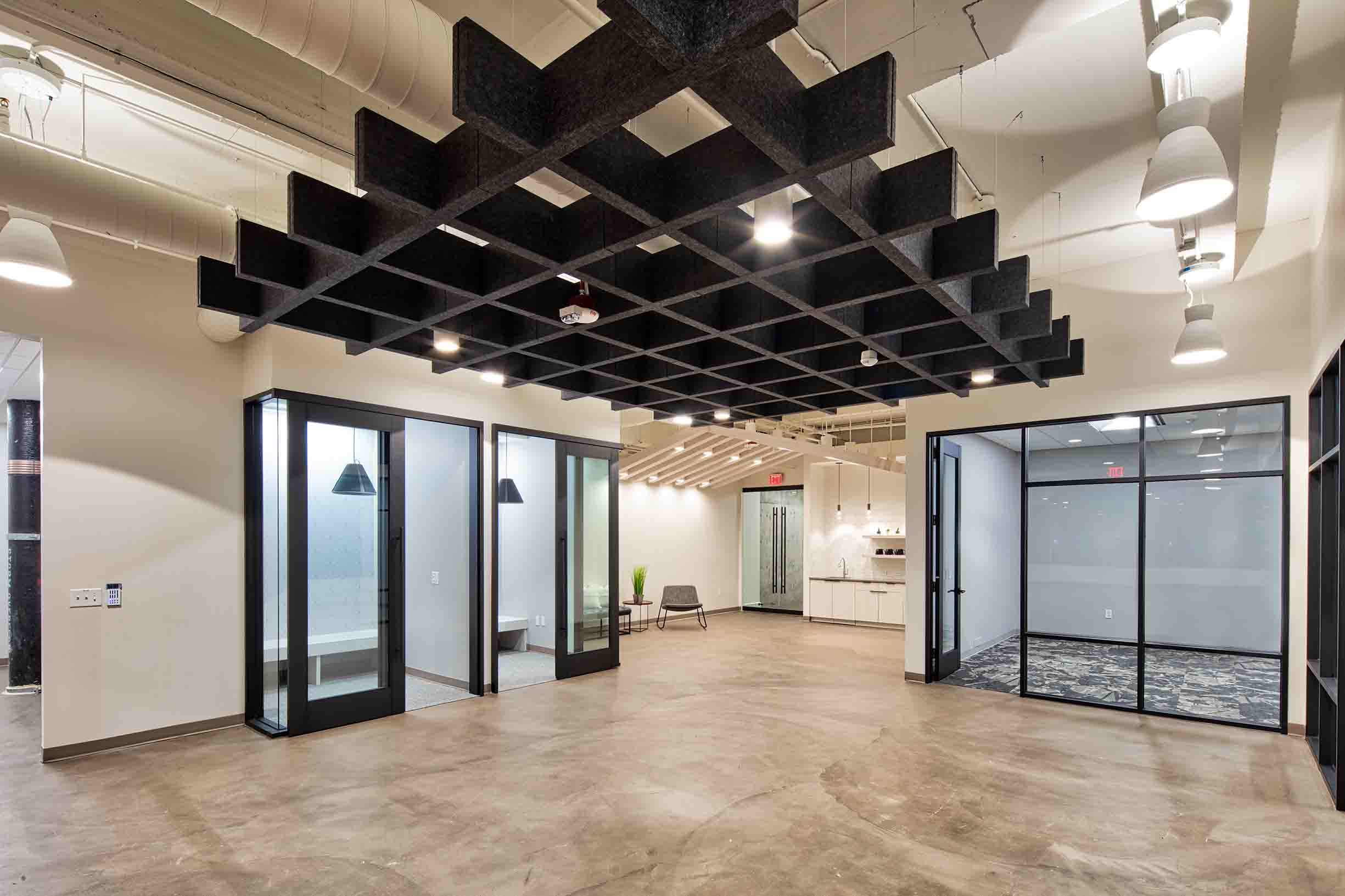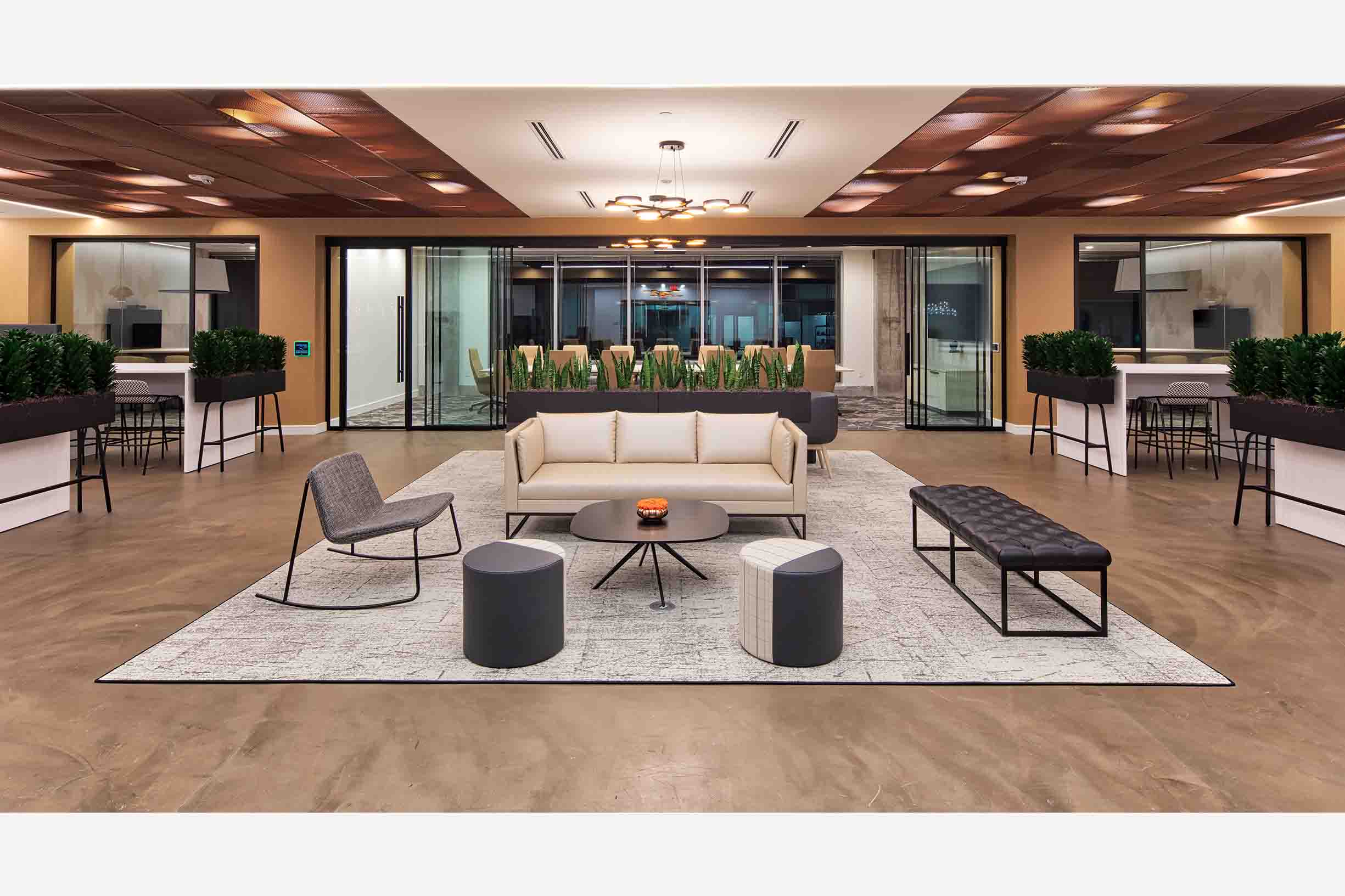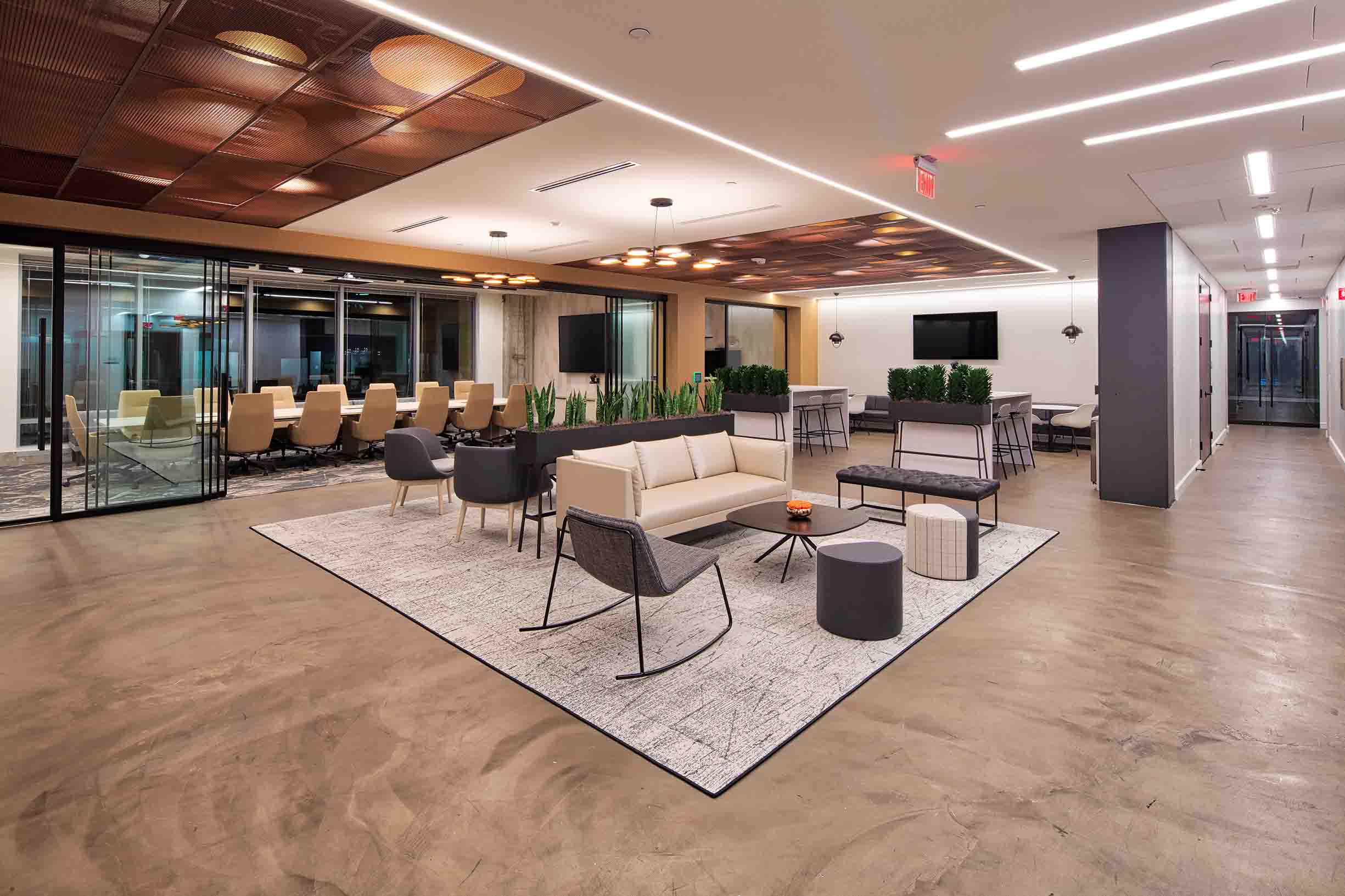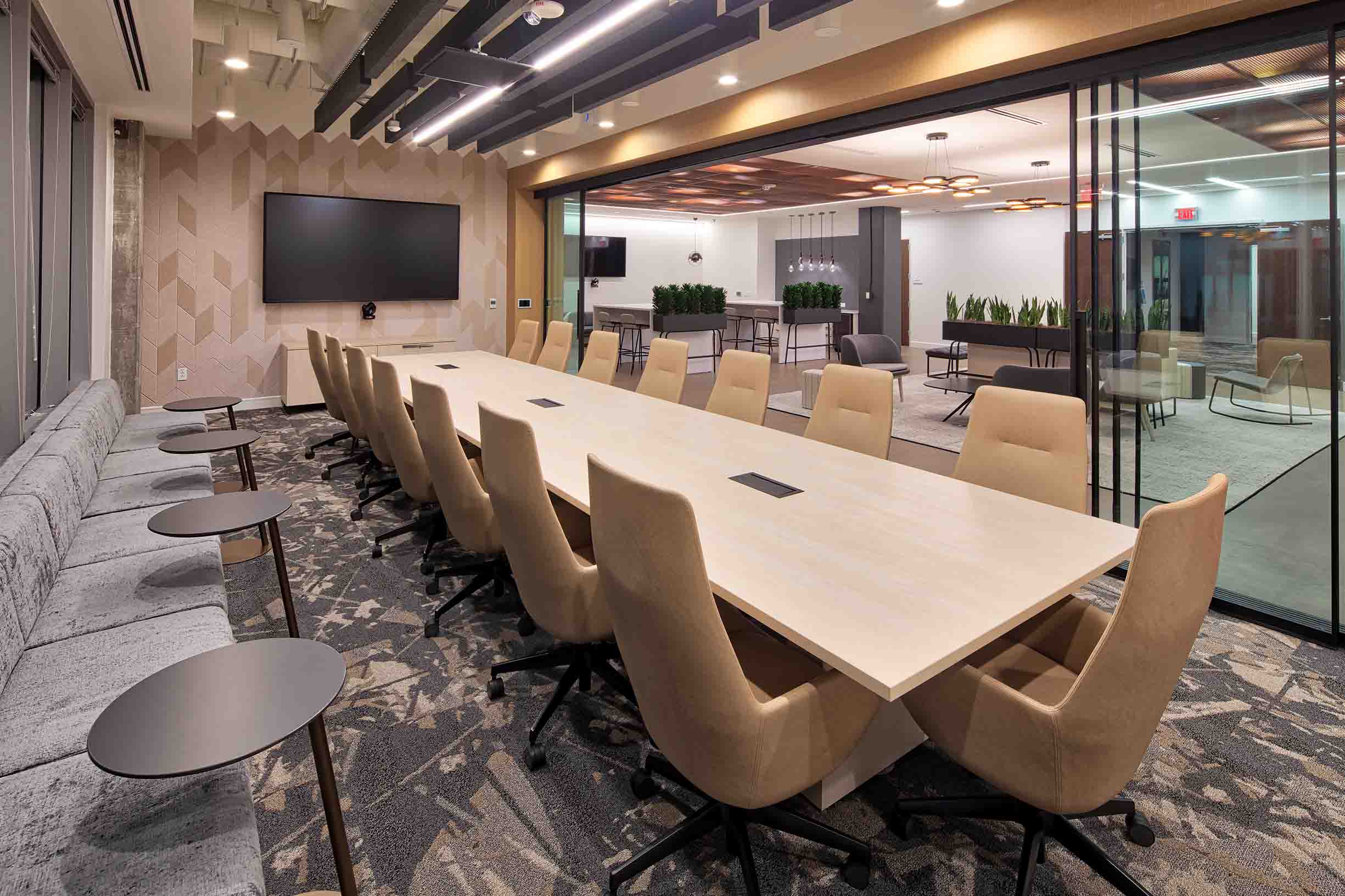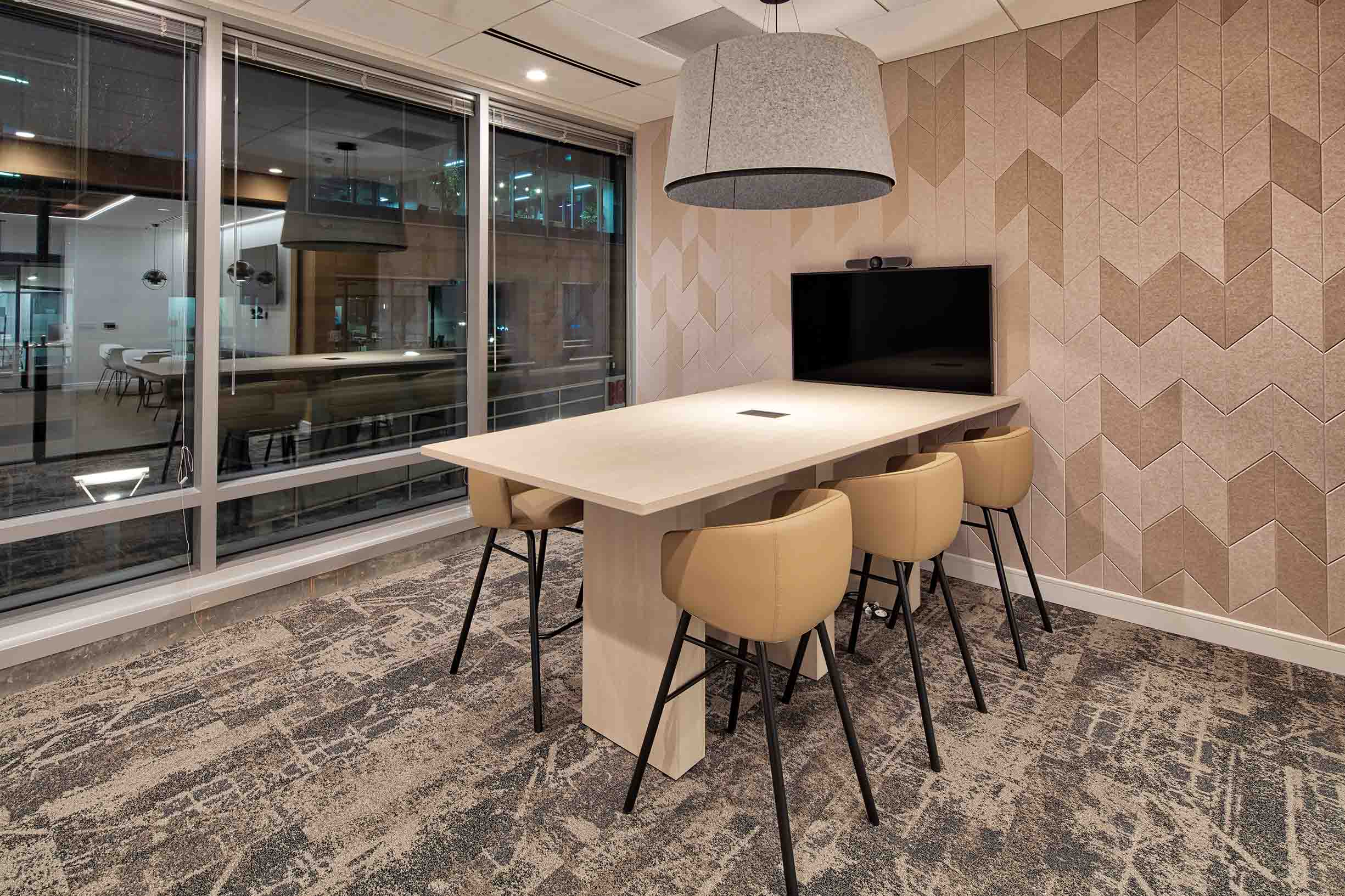 WHAT OUR CLIENTS ARE SAYING
"I have worked with Tina and her group on several projects and I have always found them to be accommodating to the clients needs. They work diligently to complete projects on time and within scope and always alert the client to any obstacles along the way while working to create resolutions. I would highly recommend TBD and I look forward to working with them on my next project."
"Tina, Angie, Meg and the entire team at TBD are an extremely professional team that always exceeds expectations for us and our clients. Their knowledge of the industry, creativity in design while maintaining a budget, communication throughout any project and desire to get it right every time truly sets them apart. TBD is a difference maker and they represent our clients well and always willing to work hard in finding the appropriate solutions for any project."
"Tina Barnard Design (TBD) is our building designer for Carolina Place and recent acquisition, The Market Place at Lake Boone. Professional, responsive and creative are words that describes Tina, Meg and her team. We've worked with TBD on a number of tenant improvement upfits and our clients, which include various types of businesses, have always been pleased with the planning process through the end result. Griffin Partners has been pleased too. TBD's expedited work ethic , building code knowledge, working relationships with City authorities and dealing with construction complexities have always been completed well by TBD. To that end, we highly recommend TBD and their design services for developers, property management companies, leasing professionals and  construction managers."