Client: Wasserman
Concept: Workspace With All the Comforts of Home
Wasserman's former Raleigh office was no longer a fit for their evolving needs and growing workforce, so they relocated to Raleigh Iron Works. Here, we helped create a space to bring their employees back to the office and give them various workspaces with a familiar home-away-from-home vibe.
We created a reception area that is warm and inviting against the industrial backdrop of Raleigh Iron Works. Natural daylight permeates the space, supplemented with sleek, decorative light fixtures. The textured elements generate an approachable aesthetic.
Wasserman is a sports and media talent management company representing those who play integral roles across every major global sport, spanning six continents. This group embodies the idea of teamwork, so we created flexible conferencing and social spaces for them to collaborate and connect.
The break room is the heart of the office, bringing employees and visitors together to connect and foster community among their peers. The space is suitable for both small informal meetings and more significant team events. With various seating options, everyone has a space to enjoy lunch or casual interactions.
By incorporating original elements of a revitalized building, the energetic new facade appreciates its historic industrial structure while accommodating a modern work environment.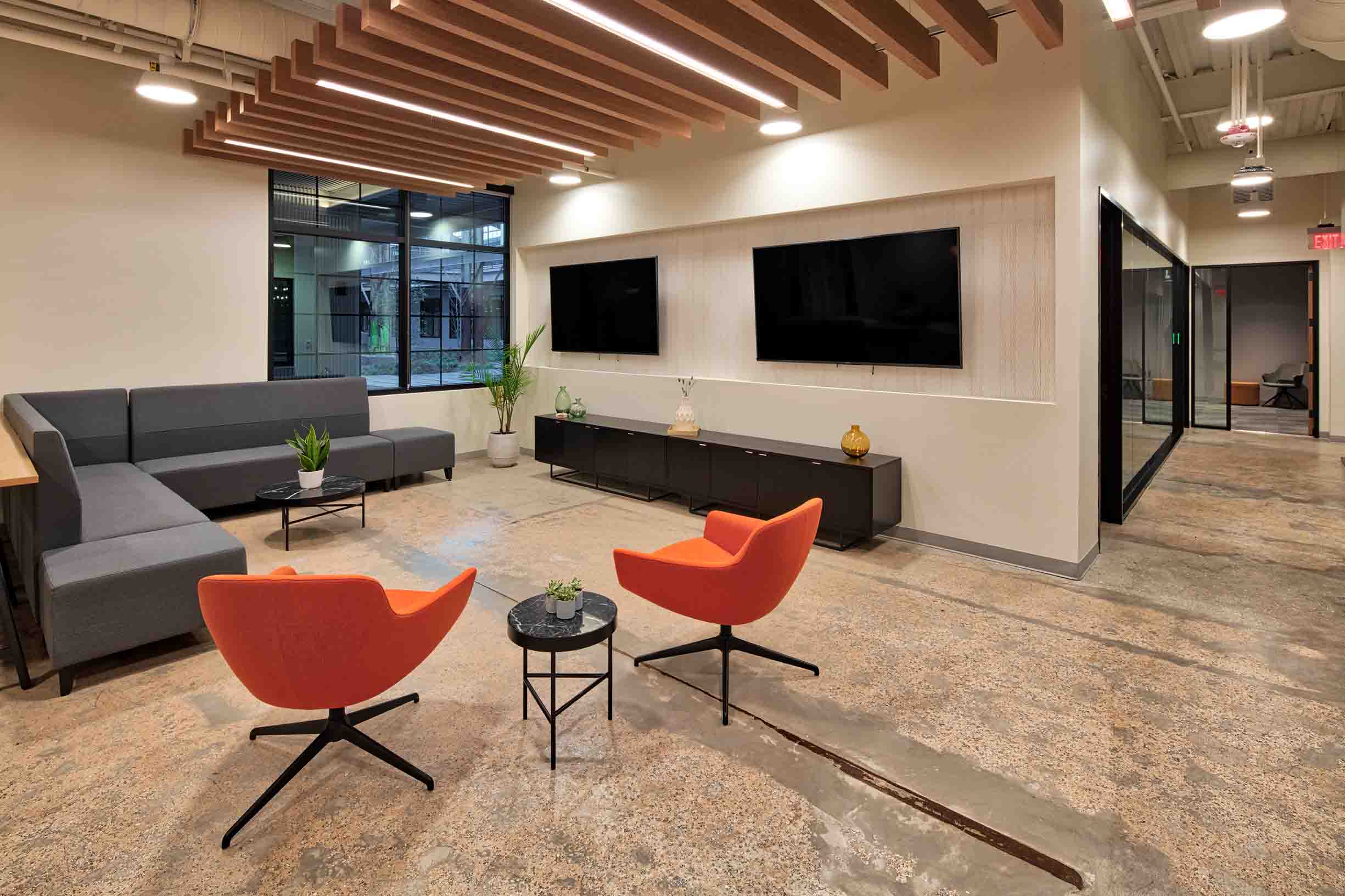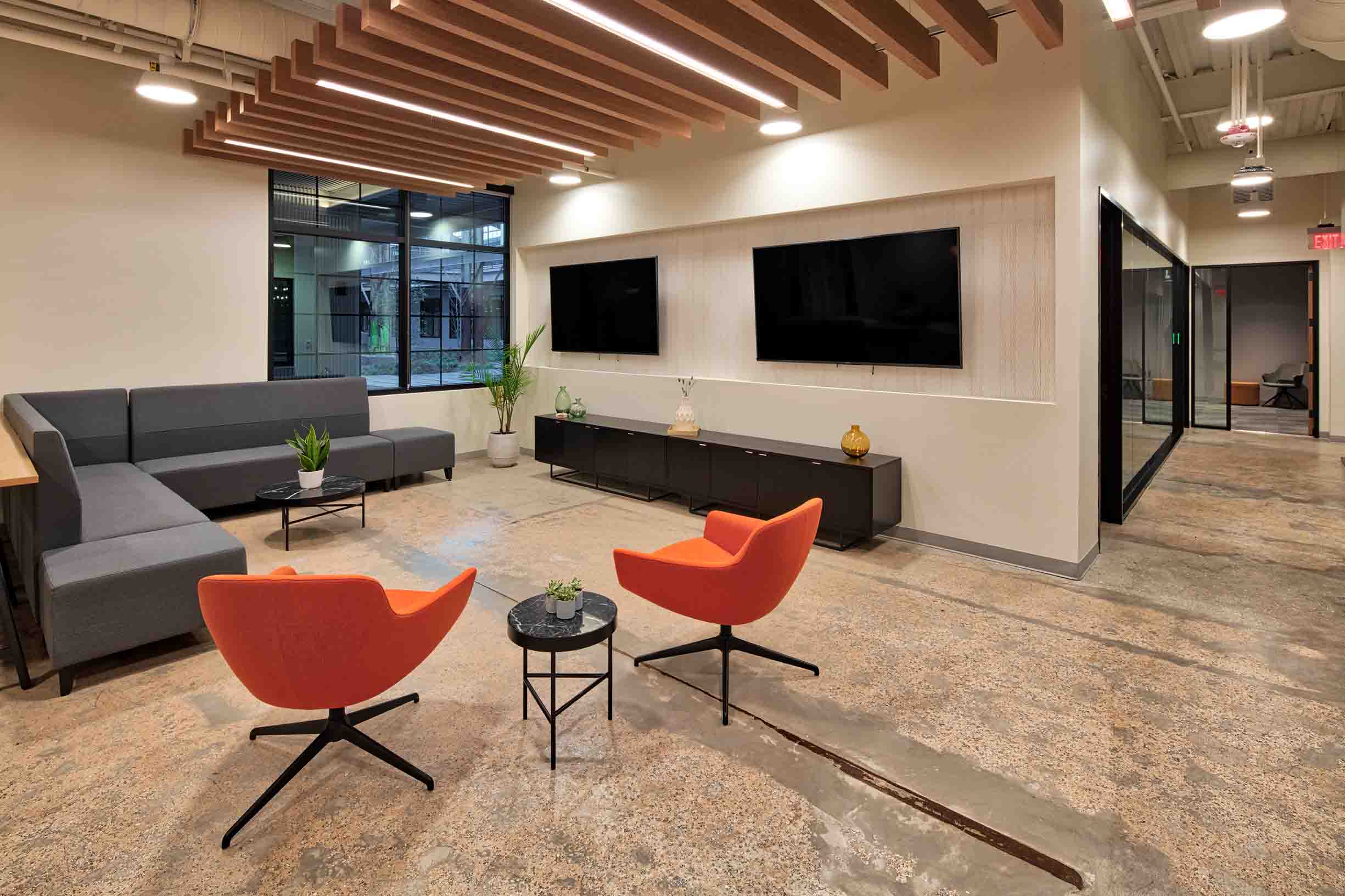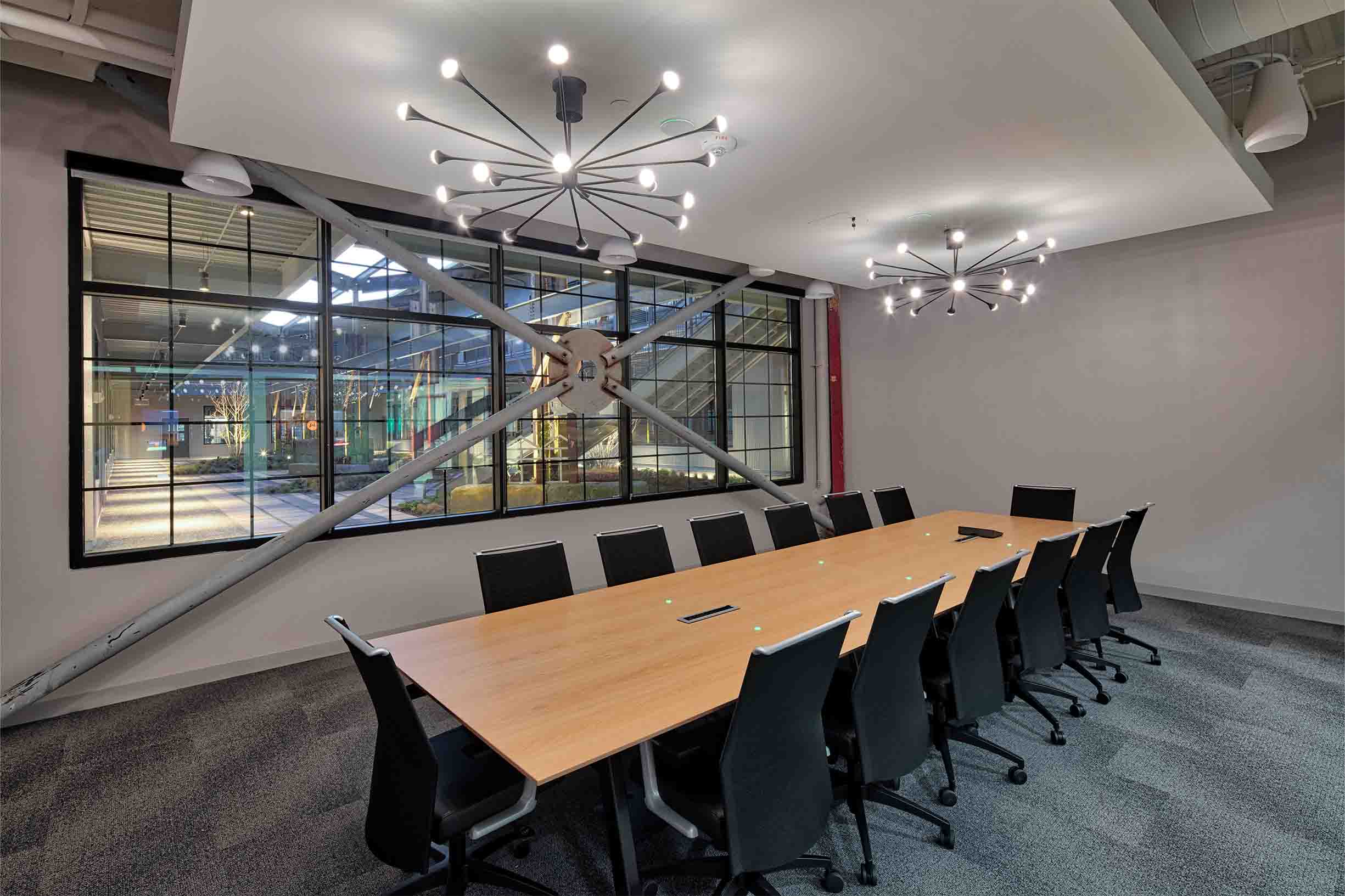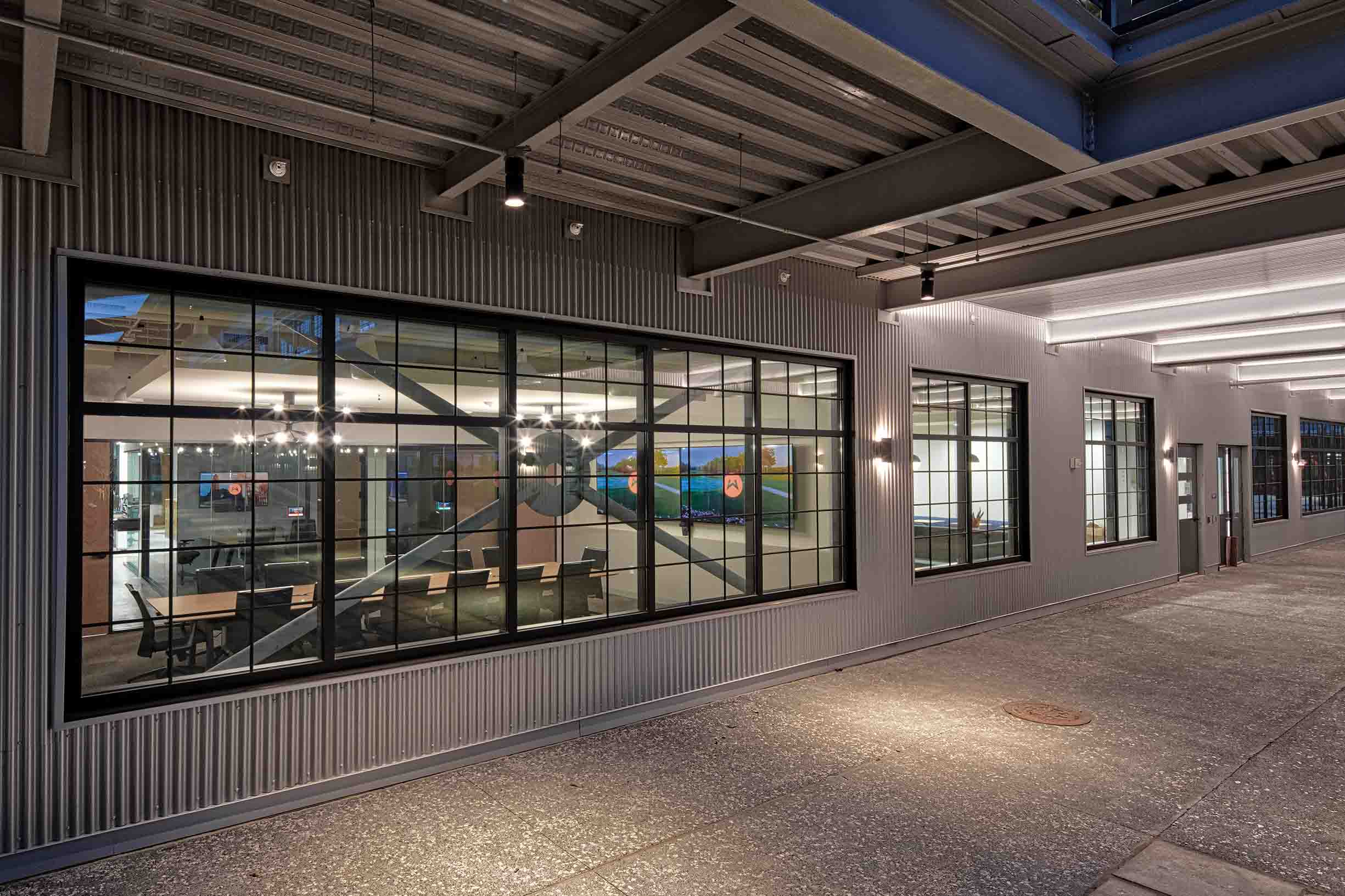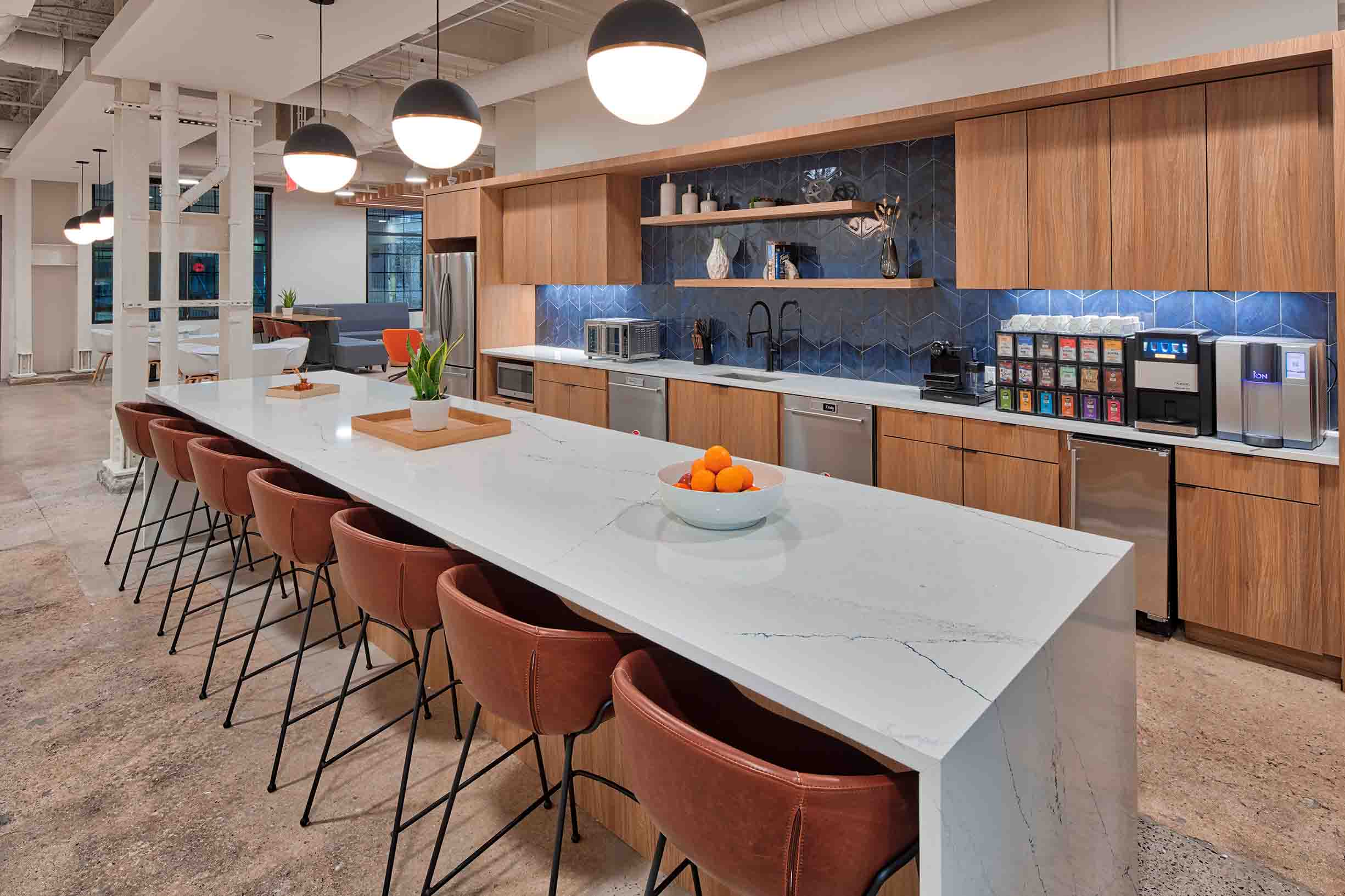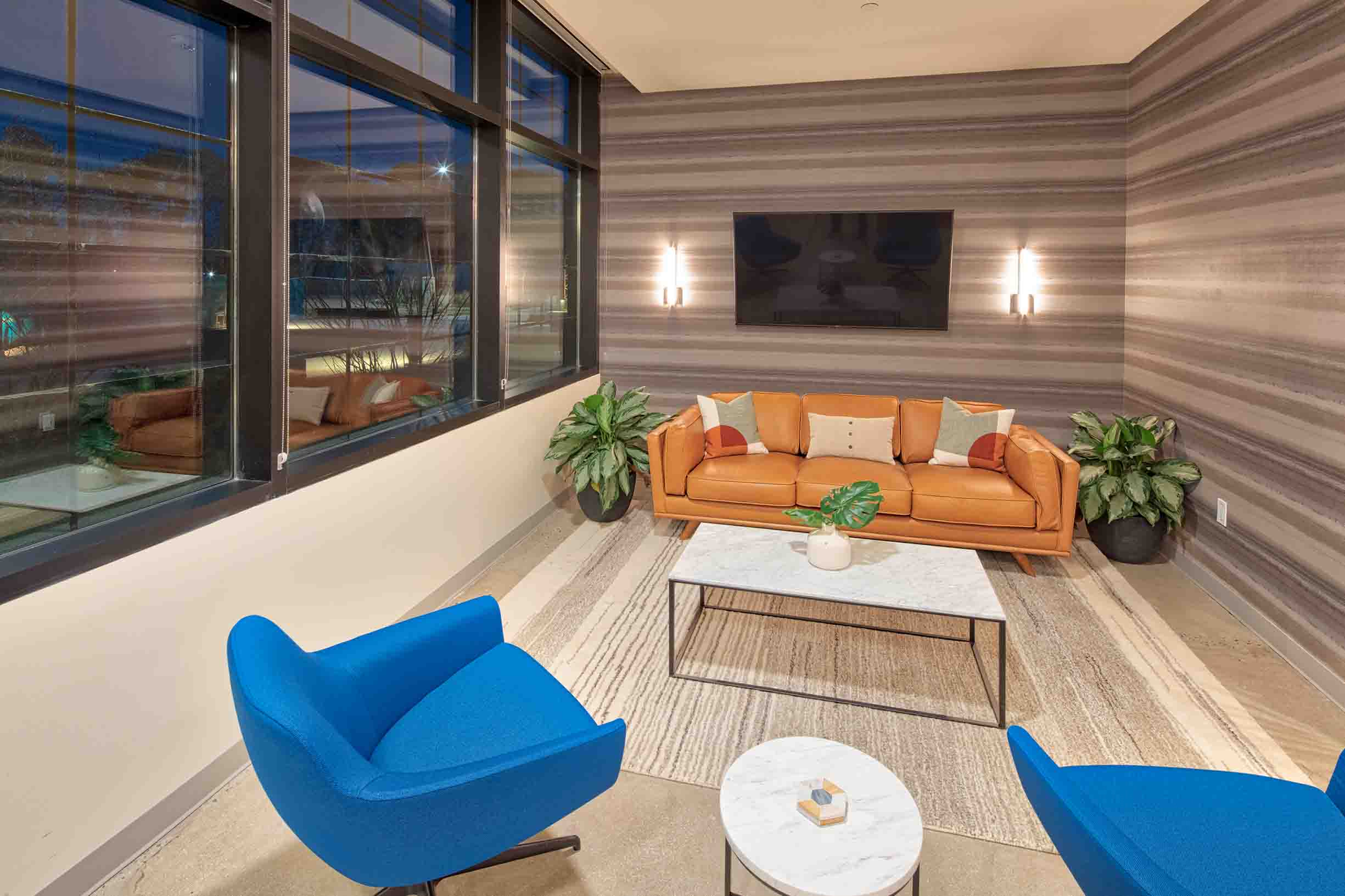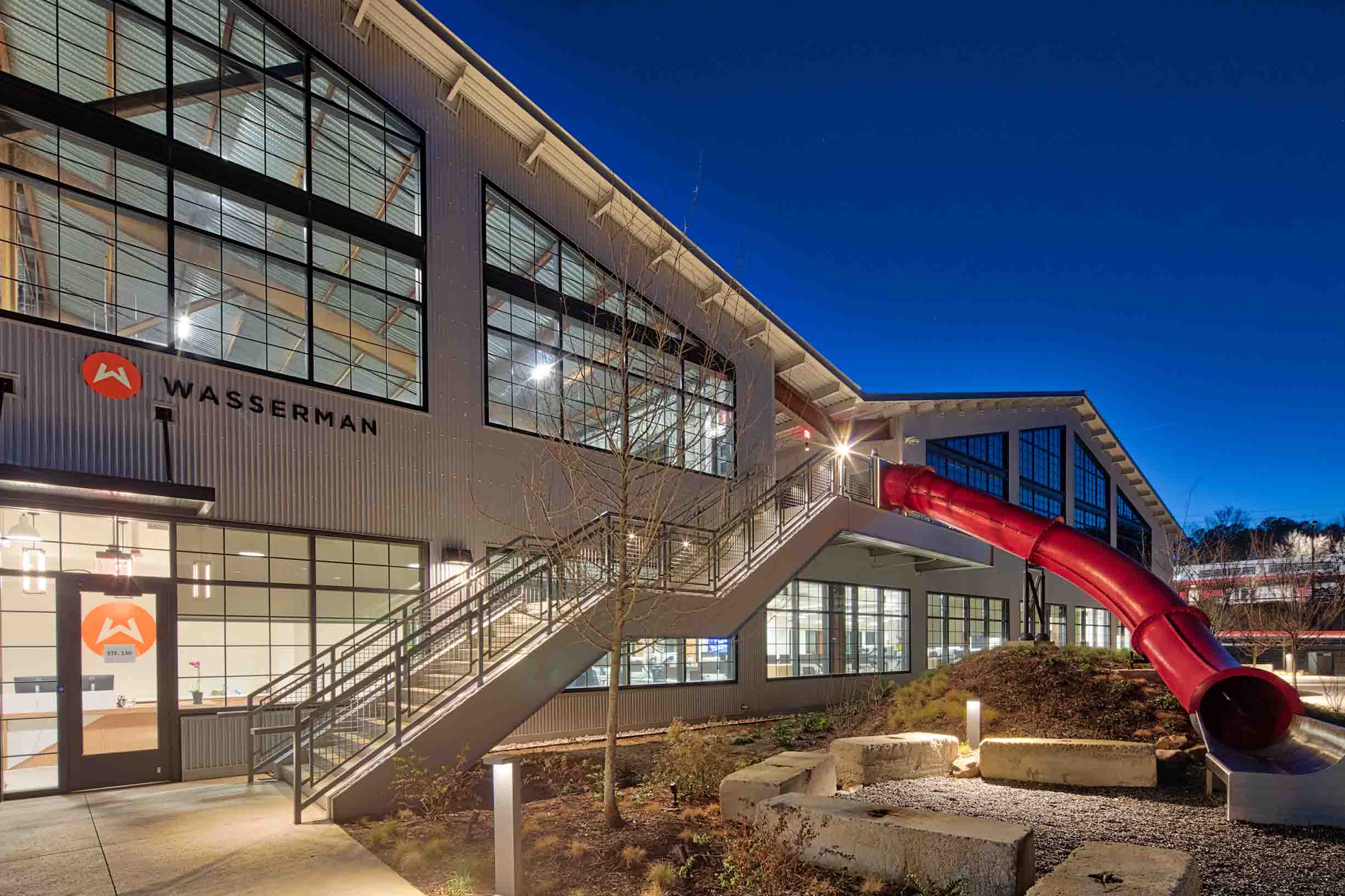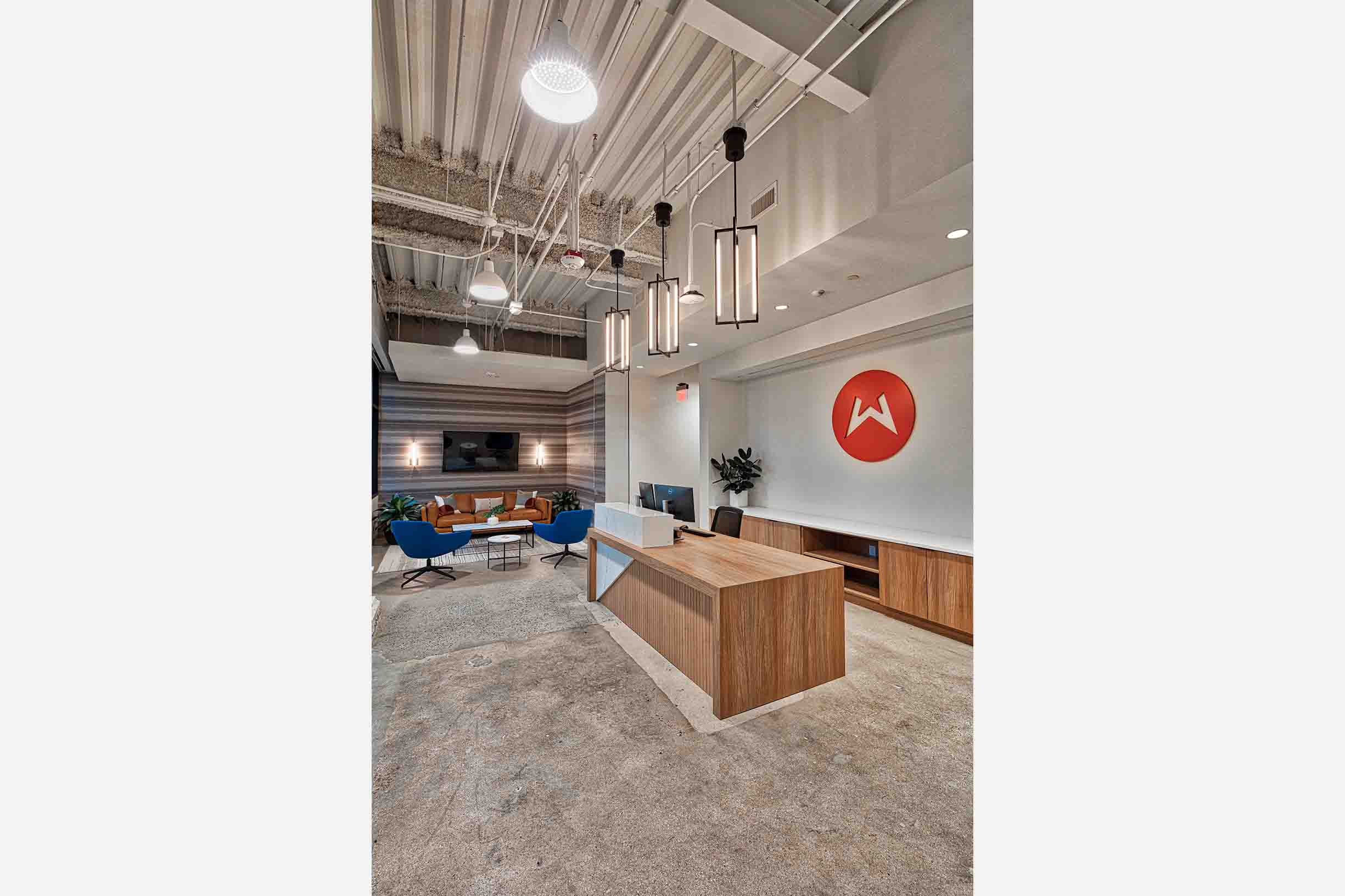 WHAT OUR CLIENTS ARE SAYING
"I have worked with Tina and her group on several projects and I have always found them to be accommodating to the clients needs. They work diligently to complete projects on time and within scope and always alert the client to any obstacles along the way while working to create resolutions. I would highly recommend TBD and I look forward to working with them on my next project."
"Tina, Angie, Meg and the entire team at TBD are an extremely professional team that always exceeds expectations for us and our clients. Their knowledge of the industry, creativity in design while maintaining a budget, communication throughout any project and desire to get it right every time truly sets them apart. TBD is a difference maker and they represent our clients well and always willing to work hard in finding the appropriate solutions for any project."
"Tina Barnard Design (TBD) is our building designer for Carolina Place and recent acquisition, The Market Place at Lake Boone. Professional, responsive and creative are words that describes Tina, Meg and her team. We've worked with TBD on a number of tenant improvement upfits and our clients, which include various types of businesses, have always been pleased with the planning process through the end result. Griffin Partners has been pleased too. TBD's expedited work ethic , building code knowledge, working relationships with City authorities and dealing with construction complexities have always been completed well by TBD. To that end, we highly recommend TBD and their design services for developers, property management companies, leasing professionals and  construction managers."