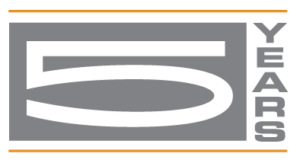 It has been 5 years since I have been blessed to start this journey. It is a journey I did not plan for myself, but it was planned for me. Jeremiah 29:11 says "For I know the plans I have for you, says the Lord". In my life, no verse could be more true.
In the past 5 years, we have worked with over 140 clients on 720 projects and designed over 2.5 million square feet of space. We have designed a variety of corporate interior spaces, including tenant improvements, turn key deals, industrial warehouses and small retail spaces. Our projects have taken us from our local portfolio here in the Raleigh Durham area to nationally in New York and LA, to internationally in London and Toronto. Our clients range from those we have worked repeatedly with for many years to those that this is their first interiors project into the design world. From spaces as small as 500sf to those over 150,000 sf, each one unique in their design to fit the client's needs and budget.
This milestone equates to 140 new friends, 720 new memories and 2.5 million square feet for our clients to love for years to come. I am so grateful and humbled by my co-workers, clients, consultants and colleagues. What a blessing each one of them have been to me in this journey. I look forward to meeting many more friends and making additional memories over several million sf in the years to come.
Thank you all who have been a part of this journey!