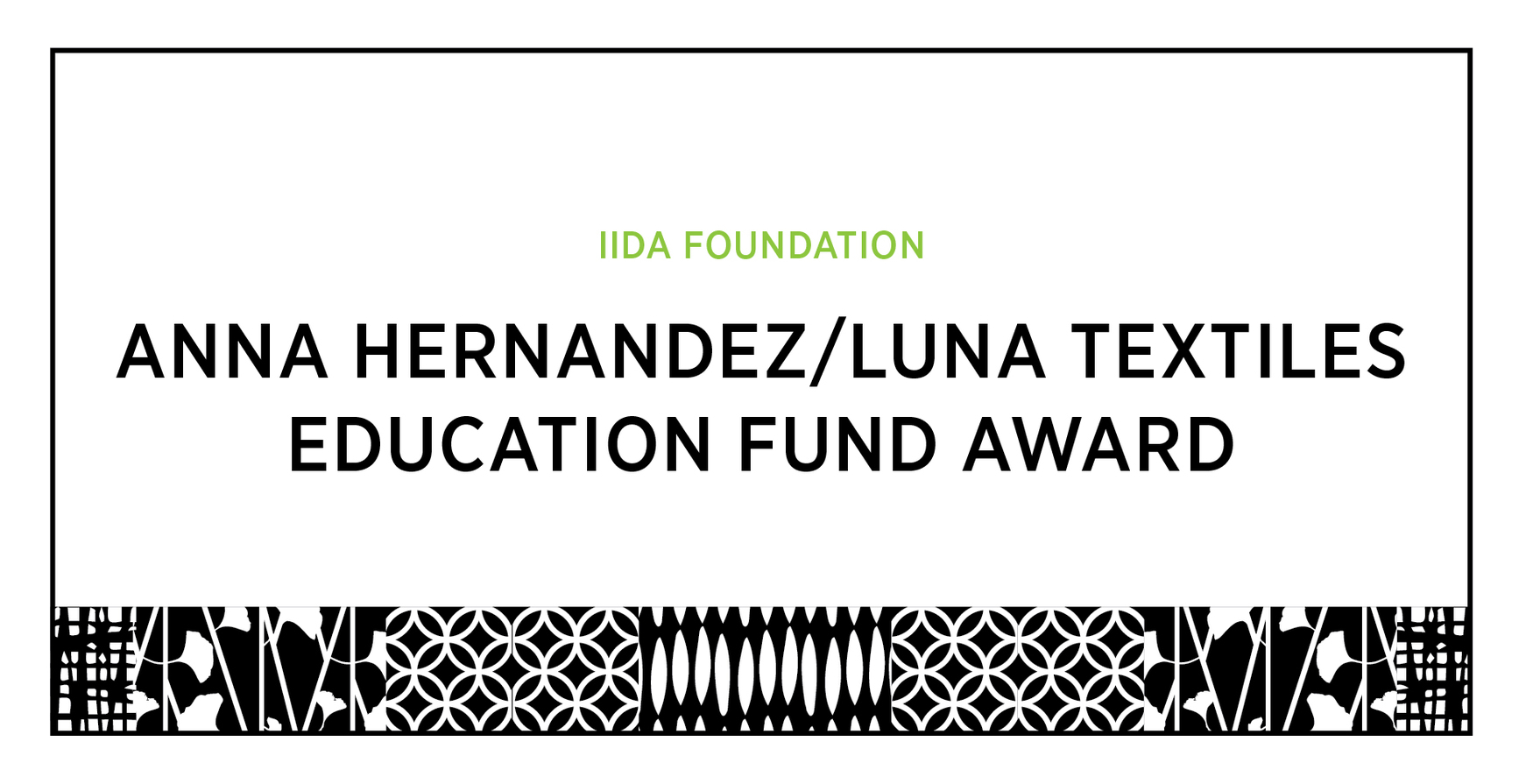 AWARD WINNER OF ANNA HERNANDEZ/LUNA TEXTILES EDUCATION FUND AWARD
We are pleased to announce that Tina Barnard is the recipient of the first annual Anna Hernandez/Luna Textiles Education Fund Award.  This award honors the memory of Anna Hernandez, the renowned founder and president of Luna Textiles, by advancing and celebrating the work of women in the Interior Design profession.  This award will be presented to Tina Barnard on May 23, 2018 during ICFF held at the Jacob K. Javits Convention Center, New York, NY.
"By honoring an extraordinary woman in interior design, we hope to empower other woman to follow in the footsteps of textiles visionary and industry leader Anna Hernandez", said Cheryl S. Durst, Executive VP and CEO of IIDA.  "Women are the backbone of the Interior Design profession, and we seek to recognize those who are taking risks, forging new paths, and elevating the profession." TBD is honored to be the recipient of this National Award presented through IIDA.
For more information or questions, contact Aisha Williams at awilliams@iida.org  The media partner for this award program is Contract magazine.