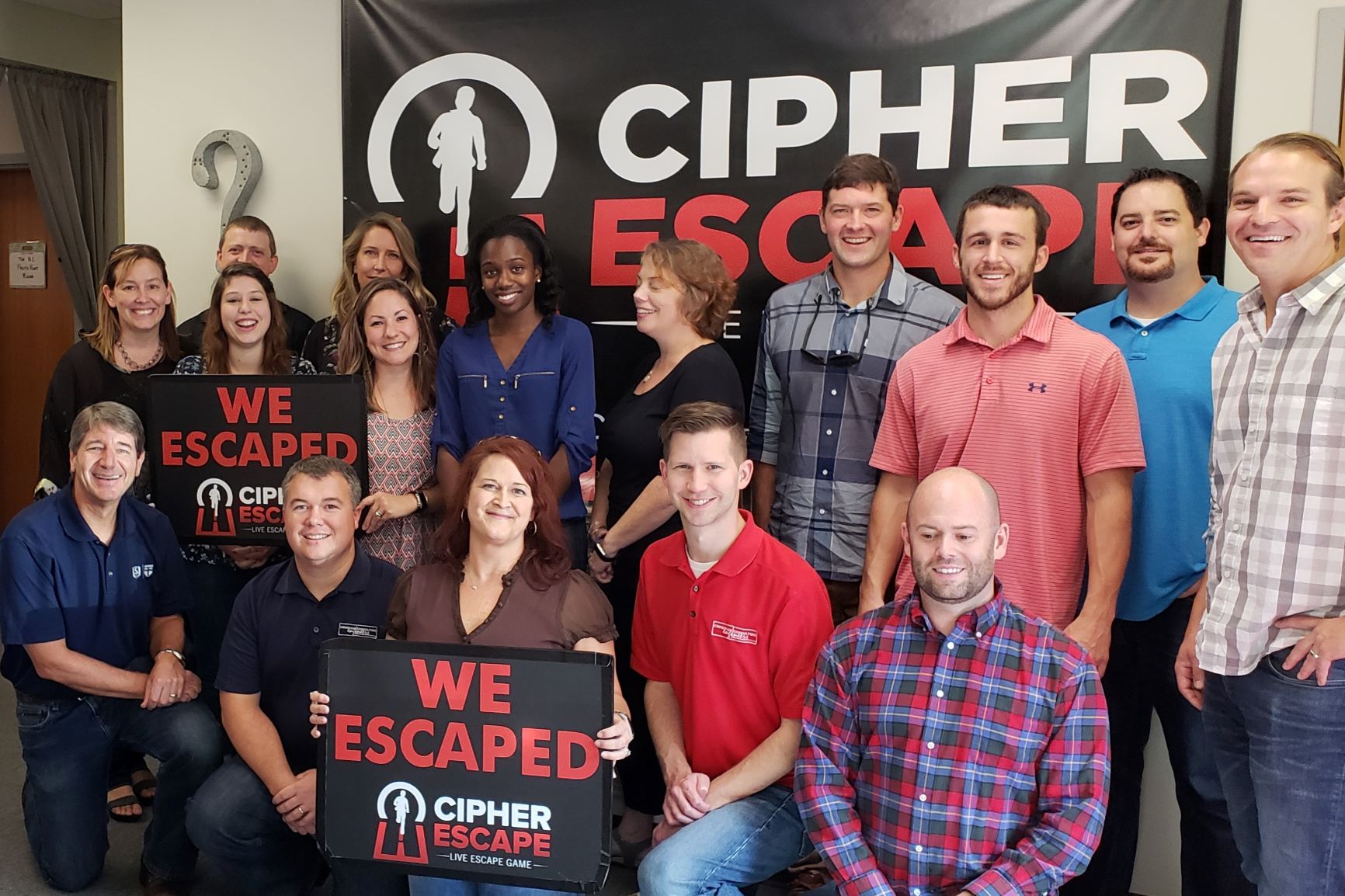 Escape Room Team-Building
Have you ever imagined being trapped inside a room with your colleagues while racing against the clock to escape to the fresh air and sunshine of a typical week day?  Not an endless meeting scenario where you are counting down until your lunch hour, but an interactive team building exercise.  Tina signed up the TBD team along with our colleagues at CCE to participate in an escape room exercise recently.  The Cipher Escape Game located in Morrisville, NC is a unique, inventive and interactive experience where teams are "locked" in a small 100 sq. ft room and tasked with solving a mystery within an hour time limit.  Clues and puzzles of various types are hidden throughout the room based on the story line provided to the group.  All the clues needed to solve the escape sequence are within the room and by using the solved clues and puzzles team members unlock a series of drawers, boxes and cabinets with combination locks to ultimately solve the mystery and escape the room.
Our team consisted of Tina, Meg, Jeff, Jen, Elizabeth, Kristen, Kate and Christina from our design office.  A few had previously played other escape room challenges and took the lead on reading the mystery scenario out loud to our team. Then within a few minutes our take charge leader jumped into action scouting the room for clues to unlock the first of a dozen locked clue boxes and with a digital countdown clock the pressure was similar to working towards a fast project deadline.  All eight of our team members assisted in finding clues, matching images, unlocking locks, reading maps, sorting letters and newspaper articles all in the pursuit of solving clues.
We escaped the Cipher Escape Room within 30 seconds of our opponents!